Time-Efficient
An unfilled Position is a problem that can unbalance an entire department or company. Opportunities might be missed, plans delayed, or other personnel diverted from important tasks of their own.It can also contribute to management stress and overstretch.
More

Principles
Our first consultancy principle is that your organisation is unique. Understanding and respecting what is different about your environment is the key to being able to assist. The second principle is that because of that difference, most management tools and concepts require adaptation to work effectively in your environment.
More

Experience
Our relationship with our clients has always been excellent and we treat our customers as our valued partners and they are always satisfied with our services.

Client Reviews
Owasd et accusamus et iusto odiomulo dignissimos ducimus qui bl abd gdihtiie praesentium voluptatum deenir rf uiti jllti atque. Ckloerupti quos doloregts.
Our Core Values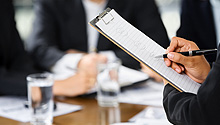 Best in Class
We know we're up against tough competition. Which makes us work even harder to stay ahead. That's why we surround ourselves with inspirational colleagues – people who never stop thinking creatively and giving their all to deliver unsurpassed results for our clients and candidates.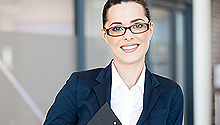 Collaborative
Teamwork lies at the heart of who we are. By providing sincere, objective advice and challenging convention, we develop genuinely insightful relationships with clients, candidates and each other.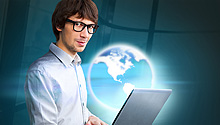 Driven
There's nothing quite like the feeling of a job well done. And that's what drives us. It shows in the way we're proactive and conscientious, and how we do all we can to give our clients and candidates the most commercially astute service possible.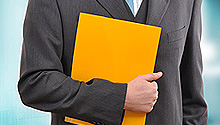 Engaging
We always take our work seriously, but never ourselves. This makes us particularly enjoyable to work with. Our team's sense of humour, inquisitive nature and engaging personality make anything seem possible. And the buzz this creates is electric.
About Us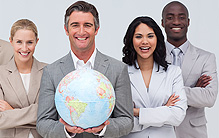 We are Company Name- "RANN Management Services". based at Mumbai. Currently having Branches at Maharashtra (Vileparle East, Bandra West, and DUBAI) A New Generation Manpower Recruitment Company, We are in the Business of Providing Organizations with full service of Recruitment solutions to efficiently screen and select the most qualified candidates for their current job openings. We offer a wide range of Recruitment solutions like Recruitment, Staffing and Executive Search. We Provide Recruitment solutions in various verticals like IT, Retail, Marketing, Hotel, Hospitality, Production and Manufacturing, Automobile, Engineering, Construction Industry, Pharmaceutical Industry, Entertainment & Media etc. RANN Management Services. Offers, Standardization of Processes, Increased speed / Quick Response time and Timely delivery and Quality of service at very low cost. .
More